I was so excited when I saw this blanket on the Aesthetic Nest, I shared it with you here.  And I am beyond excited to tell y'all today that I have finally finished it!  It's not that it takes a long time to complete this project, it's actually pretty easy.  I just had things going on… concerts to go to, family to visit with, a toddler that decided overnight to be independent.
Now, I made this little blanket for my baby cousin who will be coming into this world soon.  But this could totally be a blanket for an adult as well. Trust me, I would love to be curled up in one of these reading a good book.  As beautiful as this blanket is, it's actually a good project for a beginning sewer (like moi) to start with.
This project, as easy as it is, is more like quilting in the sense that it's time consuming.  What makes the chenille-like look is actually row after row of straight line stitches. This takes a while.  So grab you a drink, turn on the tv or some tunes, and settle down with your fabrics and your sewing machine.
Here is what you need:
TOP – 1 cut of cotton fabric (quilting weight or home decor weight)
BACK- 3 coordinating fabrics for the faux chenille side (technically, you could do as many as you want, though I wouldn't do less than 3, and I would think more than 4 would become difficult to sew and cut).  I used flannel, but you don't have to.  The purpose here is for the fabric to fray good for the chenille look.
Safety pins on hand
Temporary adhesive spray (can be found in the quilting section)
Bias tape
2 spools of thread.
Which reminds me, be sure to pay attention to your bobbin.  There is nothing more frustrating than not realizing the thread is out on your bobbin.  Not that that happened to me or anything… I'm just looking out for y'all here!
Lay your printed Top Fabric out on a flat surface, face down. We are gonna go ahead and stack all our fabrics layer by layer.
Here is where you will need your temporary spray adhesive.  This will help each piece of fabric stay in place while you sew.  After you wash the blanket, which you will have to do before it's done to get the chenille fray, this is washed out of the blanket.
The first go round, I sprayed the whole back of my fabric then laid the first piece of flannel (right side up if yours has a print) right down on the Top piece.
Then (cuz I'm sometimes slow to get it) I realized it's much easier to lay the flannel piece down and get it into place.  Fold half of the flannel over, spray that half, then fold the layer back over where you sprayed.  As you do this, try to smooth out the fabric with your hands as much as possible.  Repeat for the other side.
Much easier!  Whew, that saved me some stress.
Once you have all your layers sprayed and stacked, turn the blanket with the "pretty" side facing up. Randomly pin through all the layers with safety pins. This is just some extra insurance that your fabrics won't shift and slide around while you sew.
Now you will start to see the blanket really start to take shape.  You need to draw a line from one corner to the opposite corner in the center of the blanket.  This is so that you can sew the first line working from the inside out.  An easy way to do this is to get a piece of yarn, twine, or string…anything that is long enough and will give you a straight line.
If you are using string like me, it's absolutely vital that you use Target brand canned goods to hold it in place or it just won't work. Target is the only way to go!  That's some inside information from me to you.
Use a fabric marker or pencil and draw your line.  You will be glad you took the time to do this, I promise.
Now that you have your center diagonal drawn on the blanket, you are ready to get to sewin'.
Be sure you sew with the Top Side of the blanket facing up.  This is the side that is really going to show, so you want it to look nice. The stitching on the Back Side (the chenille side) won't really show because the fray will cover it up.
After your first line is sewn, then you will sew parallel lines until you get to the very corner of the blanket.  I spaced mine about 1/2″ apart, which is also the width of my presser foot. Anything to make this easier on me!
This is the part of the project that really takes a while.  If you need to stop half way through to break up the monotony, by all means, do.  But it really isn't that bad if your like me and determined to finish once you start.  I enjoyed listening to reruns on TV as I sewed this part.
Here is what it looks like when all the lines are sewn.  It's really starting to look like a blanket now.
And this is where the chenille part comes into play!
Asthetic Nest has the neatest little tool for this part. I however am not as professional or sewing savy, so I used regular ole scissors. You might feel like your thumb will fall off by the time you get to the last line, but don't worry, you will wake up with two thumbs the next morning.
To cut, just place the blade of your scissors or cutter under the 3 layers of flannel.  Make sure you don't go through your Top Printed fabric. Cut all the way down until you get to the other end. Repeat in between each stitched line.
DON'T FEEL LIKE YOU HAVE TO CUT PERFECTLY STRAIGHT LINES! Seriously! Once you throw this in the wash, and the flannel frays, you won't see the cut at all.
Now once all the lines are cut, the fabric will need to be squared off.
This is when one of those see through clear quilting rulers comes in handy, but again, I am not as professional or sewing savvy as most.  I am, however, resourceful. See how well I can use a yard stick?
Because Aethetic Nest rounded her corners, I did too. Why change a good thing?  She used the plate trick though, and because my studio is in the basement, I again had to be resourceful.  As long as you find something round, it'll make you a nice rounded corner.
Repeat for all 4 corners.
It's already lookin' mighty fine, wouldn't you say?
So, not sure if you noticed, but in the picture at the beginning of this post, I actually had single fold bias tape.  I actually wanted a thicker border, so I exchanged it for this double fold bias tape.  I liked it much better, aesthetically!
For this part, I was really nervous.  This was my first time using any kind of binding.  So I made sure to keep Aesthetic Nest close for any tips she may have offered.
I also had to get my mom on the phone here too.  She's one of those professional, sewing savvy types.
With double fold binding, one side is wider than the other.  Be sure to put the wider side on the underside.  This is so that when you sew your stitch, it will have extra fabric on the underside to grab onto since you usually stitch close to the edge of the tape.
Pin the binding around the edge of the blanket.
I really had to take my time around the corners.  I don't even remember how many times I pinned, then took the pins out, then pinned again.  I used lot's of pins on the corners, can you tell?
Now here is the part where maybe you could help me out. I still am not sure if I overlapped my binding right.  Any tips on this part would be appreciated.
Once the pinning is done, stitch the binding close to the edge on the Top side of your blanket.
This is where having the wider part on the under side comes in handy.  You don't have to worry about missing on that side.
Oh my goodness… so close to being done!  I know… I can barely take it either!
Once you have finished sewing on the bias tape, you are done with sewing.  Now is the important part.
Throw the blanket in the washing machine.  This is what makes the flannel fray and give it that faux chenille look.  If you are giving it to someone special as a baby gift, go ahead and wash it in some Dreft or Sensitive Skin Detergent.
Be careful though if you use the Dreft and you don't currently have a baby of your own!  You will definitely want a baby after you get a good whiff of that stuff.
And as Little B would say… "Ta Daaaaa!"  I love how the flannel frays after it's been washed and dried.  It really looks like chenille, doesn't it?  So soft and luxurious!  I can't wait to give this to Little Ansley. Hopefully she will love it just as much, and know how much her Lissy loves her!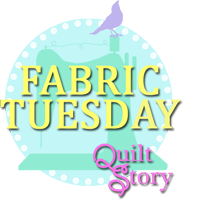 Comments
comments